Pandemic, Recall Spur Adoption of Remote Mask-Fitting Technology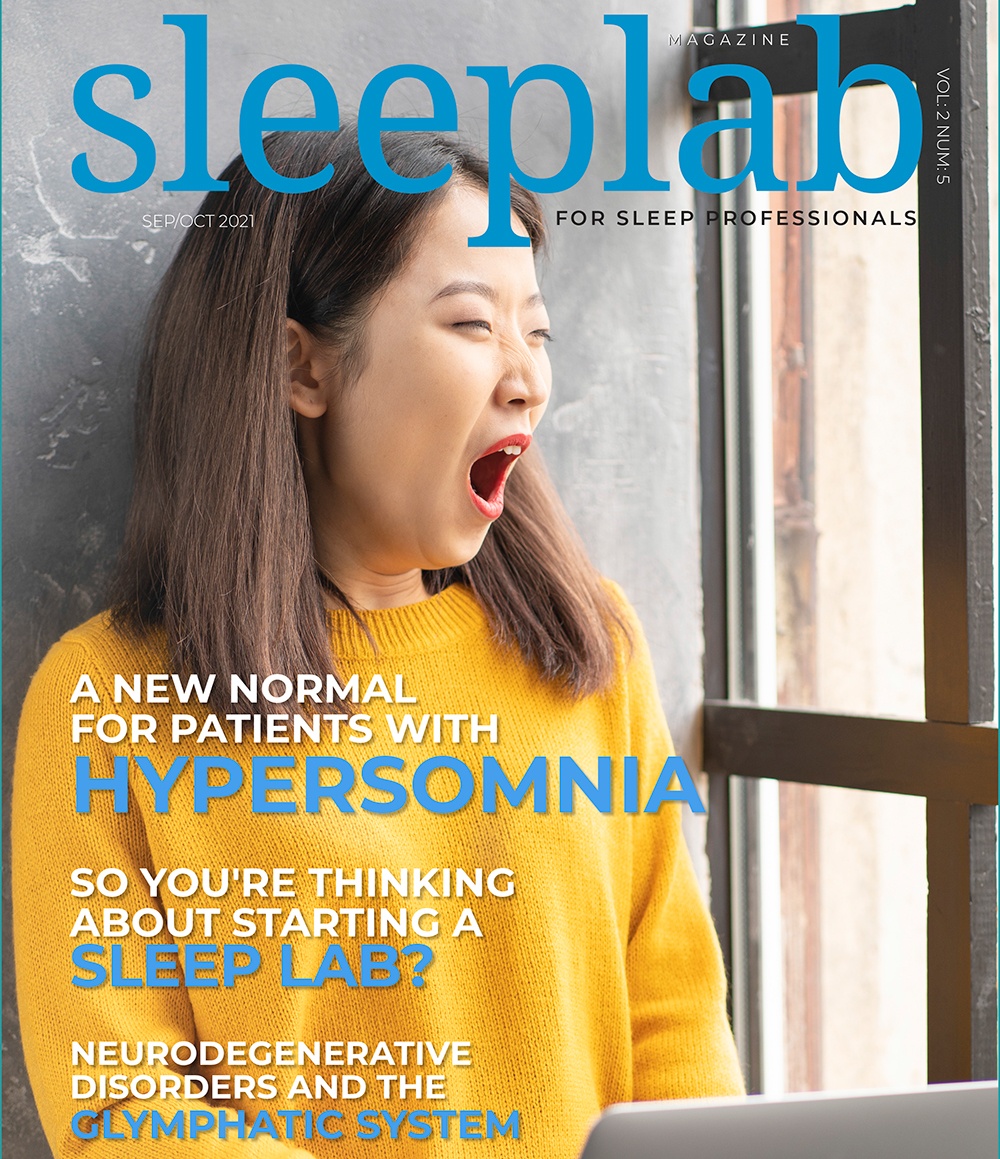 Virtual mask-fitting applications were in their infancy when a perfect storm of factors—including a global pandemic and voluntary recall of millions of PAPs—tipped adoption from "nice to have" to necessary. As more sleep labs, DME providers, and patients have embraced the technology, app makers have had to be nimble and improve their offerings nearly overnight.
"The Phillips recall threw us a curveball," says Don Cotta, RRT, director of clinical operations for Regional Home Care. "The supply chain is strained, and we had to rethink the way we do business. Like many of our competitors, we were struggling to get the stock that we preferred."
Cotta and his team looked at several apps that used artificial intelligence (AI) to help providers find the most comfortable masks for their obstructive sleep apnea patients. However, he didn't want a solution that favored one manufacturer's masks over others. He turned to sovaSage to help his more than 80 respiratory therapists recommend masks based on science, not personal bias.
"We are hoping that using the app will provide more confidence and getting things right the first time, less rework, less expensive, and less hassle." —Timothy I. Morganthaler, MD, co-director of the Mayo Clinic Center for Sleep Medicine
"These are highly skilled techs with more than 20 years of experience. Each feels that they are very good at what they do, but they do have some bias," Cotta explains. "We wanted to remove bias from the equation and select masks based on scientific evidence."
William Kaigler, co-founder of sovaSage Inc., says that due to the pandemic, patients are more receptive to virtual remote fitting apps. "Forward-looking labs and providers realize you can't go back to the old way. There are so many advantages to adopting new technology and new approaches because it makes sense from a business perspective." SleepGlad customer Gennie Anderson, RRT, CPFT, respiratory manager for Prism Healthcare, said investing in remote mask-fitting technology enabled her company to pivot after a surge in COVID-19 cases in its metro Chicago service area last fall. After shuttering its retail space where patients typically tried on masks, Prism was able to offer a telemedicine option in addition to in-home visits within a week. "COVID-19 has pushed an appetite to have contactless fitting in the forefront," explains Cox Tan-Ngo, president and CEO of MaskFit AR. "The pandemic exposed the risks associated with in-person mask fitting. Apps like ours provide insight to different masks that clinicians or techs may not know about while avoiding waste and lowering the risk of hygiene issues."
ARE ALL APPS THE SAME?
As with any market, there are similarities and differences among the offerings. Remote mask-fitting apps are secure, HIPAA-compliant solutions designed to predict the most appropriate masks for patients based on a photo taken with a smartphone or tablet by a patient, tech, nurse, or other caregiver. Most enable customers to white label the solution with their own logos and branding, set the formulary, and make other customizations. Those solutions that leverage AI and machine learning will become more refined and more accurate with each patient experience. A better fit means a lower refitting rate and, more importantly, higher compliance and better patient outcomes.
The apps differ, however, in how they map a patient's face, including the number of clinical and non-clinical data points, how the photo is taken, and the algorithm used to translate that all that data into a decision-making tool.
MaskFit AR, for example, looks at a variety of factors to improve fit accuracy, from distance to the camera and lighting to patient ethnicity and sleeping position. Its solution is being trialed at the Mayo Clinic to gauge how well AI can predict proper mask fit and how machine learning technology increases accuracy over time.
"Finding a mask that has measurements to fit a face is only part of the problem," explains Timothy l. Morgenthaler, MD, co-director of the Mayo Clinic Center for Sleep Medicine. "There are other aspects of the mask—fit, material, stretch, the configuration, style, way the harness fits—all of these are less able to be gauged by mere measurements. That's where the AI on the back end comes in: combining the measurements with the patient preferences, clinical inputs, and documented preferences and real-time ratings. We are hoping that using the app will provide more confidence in getting things right the first time, less rework, less expense, and less hassle."
While it's too early to calculate an ROI, Anderson says partnering with SleepGlad has improved fitting accuracy and patient satisfaction for Prism. "When they get a virtual fitting, the patient has a higher level of confidence that they've been fitted properly," she explains. In fact, if a patient is fitted in person and a refit is necessary, many are now choosing a virtual refit.
"3D scanning is the way of the future," says Nyika Wright, CEO of SleepGlad. "The pandemic obviously expedited that for companies that are doing remote setups. However, more companies are implementing this technology into their daily workflows for in-office setups because of the efficiency it creates and outcomes that patients are seeing across the U.S."
THE ADVANTAGES OF EARLY ADOPTION
One of the benefits of being an early adopter is having a voice in the app's development. For Anderson, being able to provide feedback about the app equals a more flexible, tailored solution for her patients. Since its launch, SleepGlad has refined its predictions, added custom workflows and business intelligence features, and enhanced confidence scoring and facial scanning technology, among other improvements. Additional predictive analysis tools are expected to be released early next year, Wright said.
Kaigler agrees that adaptability is key.
"If you launch cutting-edge technology amid a pandemic, you better be ready to evolve the product rapidly," he says. "Our product is so much more sophisticated than it was a year ago. From working hand and hand with our customers, we've been able to improve it rapidly." In the future, sovaSage plans to build out the platform's educational component and increase its interactivity.
"Being nimble isn't something we expected to need to do right away, but now we know we can be," says Tan-Ngo. MaskFit AR has adapted its solution to meet the needs of a global market. It's developed several versions to meet clients' varied needs, and is exploring improvements like database integration and secure chat. "The industry so infant right now. If you're not willing to adapt, you will be left behind."
"I think this kind of technology is one step toward making therapy decisions that are more personalized from the beginning, and I hope it will lead to greater acceptability and sense of self-efficacy for patients beginning or continuing therapy with PAP devices," says Dr. Morgenthaler.
Cotta agrees: "I look forward to the day when more sleep labs embrace technology. We lose a lot of patients after sleep studies due to poor quality mask fittings. This is a step in getting patients excited for therapy and increasing compliance."
"Nothing is going to be as good as in-person fittings, but this is almost as good," Anderson says. "If we can't be there in person, this is the next best thing."
■ Jodi McCaffrey is an award-winning freelance health and wellness writer based in New Jersey
---
---